One of the activities we offer during the year is Yoga. Practiced alone or as a couple, this is an opportunity to reconnect with his body, to empty and relax through this practice.

Each year we organize a special  Nude Yoga week

NEXT WORKSHOP FOR 2017: One Full week 7 days.

2017 : 'The Vibrant Male' Naked Yoga Retreat

In 7 days you will discover all the techniques of yoga: meditation, breathing, movement and partner positions. Discover the well-being and bliss of yoga. Andy  (UK) is a professional Yoga teachers with several years experience
Amid the peace and quiet of rural France, we gather to awaken and amplify the vibrant currents of energy within. First connecting to the ground to develop strong and stable  foundations, we can then ascend, combining the wonderful aspects of Tantra to help us on this journey to unfolding, opening and thriving.
Posture, pranayama, mantra and meditation – along with playful partner work will be your map. Peace, joy and wellbeing your destination.
Over the week you will learn many ancient breathing techniques for raising tantric energy, to enhance your yoga practise and deepen your relationship to other men.
The retreat will combine nude yoga, meditation, Tantric breath work, massage and lots of fun!
ANDY (UK) will guide the retreat in English.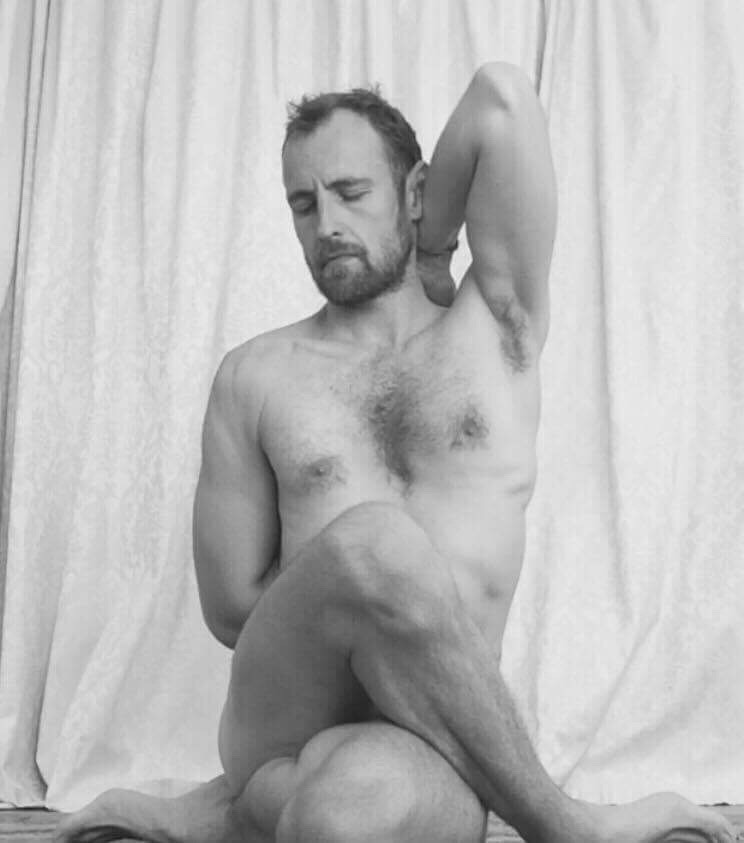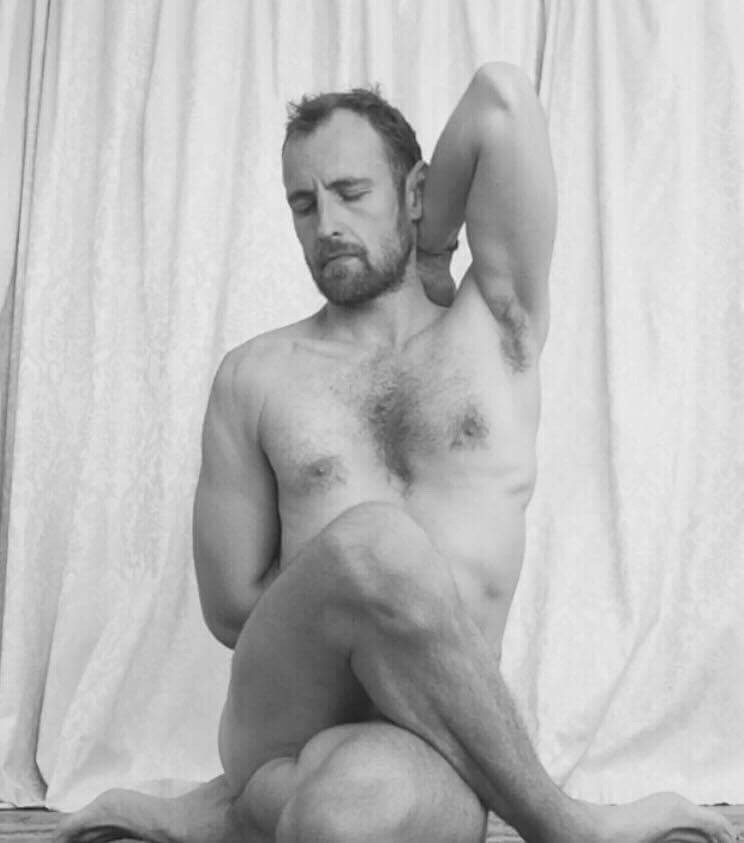 Andy has taught mindfulness for 4 years and practiced yoga asana for 10. It was on his mat in a class a few years ago, that he realised what yoga had come to mean to him and that he had to share its treasures with others.
"Some of my most peaceful, blissed out, loving and empowered moments have arisen on the mat. For me it is the path towards true and total freedom, the path home, the path on which I learn, serve and love."
He has journeyed through various styles including vinyasa, anusara, dru, vini, kundalini and kriya yog and folds their elements into his practice and teaching along with his experience in shiatsu and meditation.
His time on the mat at Yoganu has created some of those most powerful, transformative moments. "For me, a class at Yoganu is always exhilarating, empowering and joyful. Postures are more accessible in that wonderful space as I seem less held back by the doubting mind." He is passionate about helping his students to connect deeply into their lifeforce, honour and celebrate their bodies and dwell in peace in their minds and hearts.
Andy teaches in Brighton, London and around the world.
They talk about their experience:

Programme:
• Early morning meditation
• 2-3 hour morning Tantric Yoga session
(includes partner work and relaxation)
• Afternoon Delight (massage / restorative yoga/ body session)
• Delicious home cooked meals
• Swimming Pool & Hamman
• Shared or Private lodging available.
Participants arrive on Wenesday 16th August, afternoon for dinner.
The workshop starts on Thursday morning at 8am for meditation. Followed by breakfast and morning yoga session from 10am to 12:30 noon / lunch.
Relax, pool and haman / yoga resumes 4.30pm to 6.00pm and some evenings.
Departure on Wenesday 23th August afternoon.
Rate per person for 7 days :
Shared Lodging (You share your room with one other person) : 7 night / breakfast + 14 meals
+ yoga training + swimming pool + hamam=840 euros 
Private Lodging (You have your own bedroom) Add 240 euros
People arrive on monday for dinner and leave on monday afternoon.
SPECIAL EARLY BIRD BEFORE 30th march 2017 : 780 €
Conctact us for your reservation room and yoga training
Booking COnditions: we need a credit card number + name + exp date to confirm your reservation.
370 euros will be debit on your credit card for the reservation . This deposit will not be refunded if you cancel.
If you cancel your reservation until 1 month before the workshop 50% of the total cost will be debit on your credit card.
after that 100% of the total cost will be debit on your credit card.