GAY TRANTRIC : Touch, Dance, Massage and sexual fusion
All the essentials to develop sensuality, sexuality and pleasure
From October 26 to 28, 2018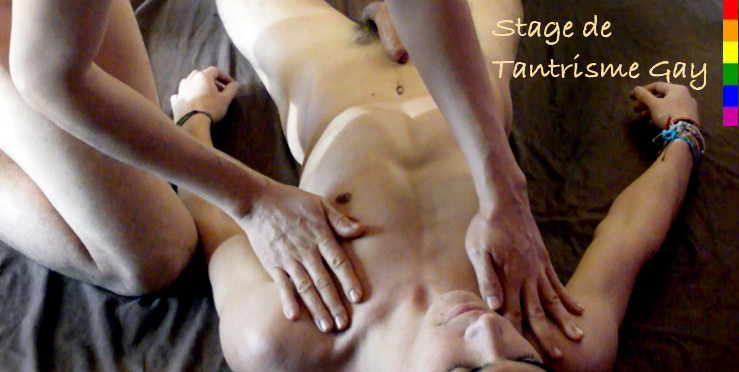 For the first time at the Gay Resort le Vieux Donjon, we organized a weekend to discover new tantric techniques from October 26 to 28, 2018.
Objective:
The objective of this workshop is to recover the body and love consciousness, with yourself and with others. Improve your relationship with your own body and with that of your partner or companions of intimacy. A way to enjoy freely and without complexes an open, fully accepted and complete sexuality. With exercises that enhance your personal characteristics, physically, mentally and spiritually. Based on therapeutic techniques of movement and contact.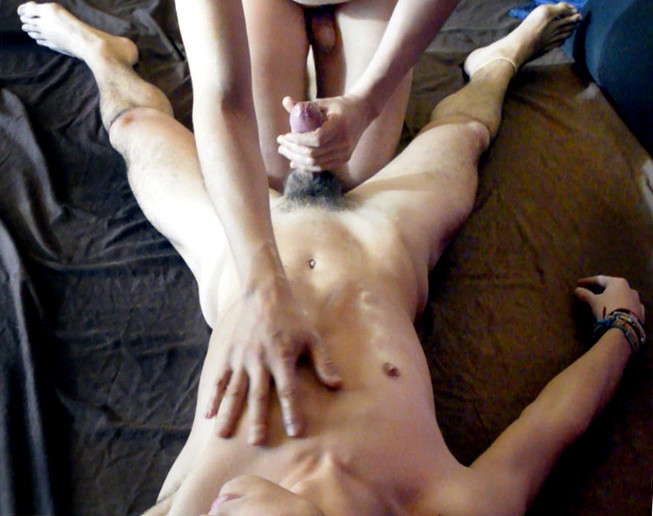 Content:
The techniques used come from the field of therapeutic dance, specifically biodanza, bioenergetics, dance contact improvisation. And techniques of Conscious Touch, such as sensitive massage, deep bioenergetic massage, genital reflexology, tantric massage. We also carry out active and passive meditations to assimilate each stage of the course.
This program is designed for people who seek greater involvement with their body, their inner being and their instinct. Ideal for those who have previous training or professions such as masseurs, dancers, actors, athletes, therapists of all kinds and any professional body and mind. The particularity of my teachings is the practical application of therapeutic and artistic techniques to the experience of sex between men in an unprejudiced, liberating and healing way.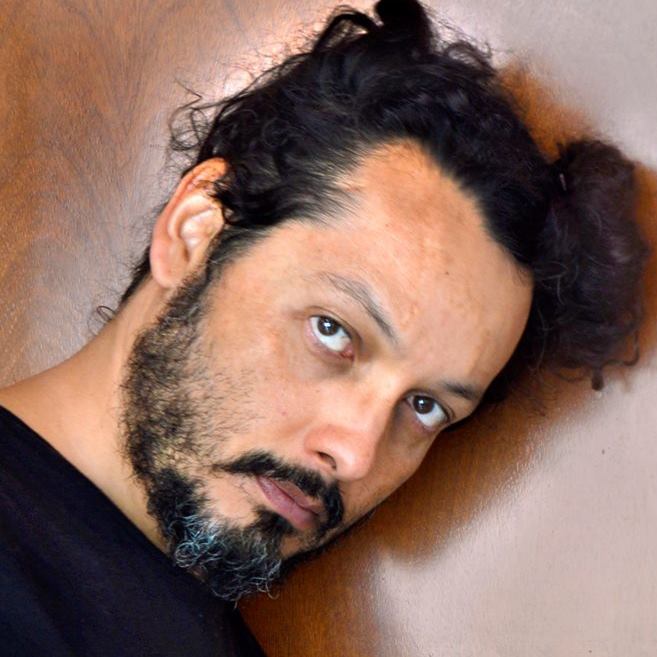 SÉBASTIAN YOUR INSTRUCTOR:
I am of Mexican origin and possess innate abilities in creation, expression and touch, inheritance of my ancestors. Professionally I have been trained in Fine Arts for 10 years in my country of origin. Later here in Barcelona I trained as an actor for five years, in different programs, such as Meisner Technique.
During my training as an actor and parallel to it arises the need to work my body and sexual consciousness and that is when I get into the various techniques that I practice in my work as a sexual therapist and tantric masseur. As a masseuse I have received diverse and complementary training, creating my own way of working from sexuality, respect and love of the body. I have 10 years of experience as a massage therapist two years ago, I began the work of showing and sharing my way of working, through workshops, courses and meetings.
For my part I have complete dedication and generosity to share what I know.
https://www.contactoyconsciencia.com
Programme:
Friday :
9:30 pm to 11:00 pm: First contact workshop. Conscious breathing exercises. Biocontact
Saturday :
9h30 à 12h00: Movement and contact workshop / Body awareness / Stretching and flexibility
15h30 à 19h00: Massage workshop / Back massage / Energy massage. Integral massage
9:30 pm to 11:00 pm: Tantric Night / Sexual Fusion.
Sunday:
9h30 à 12h00: Massage workshop / Body to body / Integral massage
14h00: Free massage workshop
Rates:
Formula with room and meal included:
Weekend: 2 days / 2 nights
Arrival on Friday evening for dinner / Departure on Sunday afternoon
Base 2 people in a room and shared bed:
2 nights / breakfast + 4 meals + classes + pool and hamam = 380 euros per pers.
Base 1 person in single room:
2 nights / breakfast + 4 meals + classes + pool and hamam = 480 euros par pers. </ Span> </ span > </ span> </ span> </ span>
For all reservations we need a CB No. (Visa or mastercard) with expiration date
50% of the price will be entered into the reserve and the other 50% one month before.
Read our General Terms of Sale
Gay tantrism
Tantric massages Gay / sexual fusion
We have been organizing tantric massage courses for over 10 years at the Gay Resort Le Vieux Donjon, France